Part Three: Motor Install Details, Hitting The Track

KOS Motorsports Trans Am, From Chassis to Track !!

Special note: Click on any photo to enlarge

As a go-between since the last installment, most of the progress on the Trans Am really couldn't be documented in pictures as we have done in the past concerning some of the smaller amenities like the fire system, ignition and electrical. It was only about a week after Shawn Zubler had called to tell us that the car was ready to hit the track for test runs.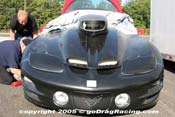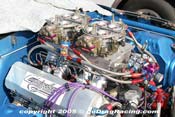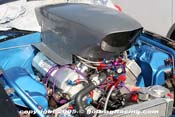 We were pretty surprised as the Cunningham Built 710ci motor had just been tested on the Dyno at the same shop that assembled and machined this bullet. It produced excellent numbers and was officially tagged to begin its season in the car. An early morning call from Shawn assured me that the car would be at the track and entered into the Quick 8 session, I was blown away that it only took less than a week to have this car done to this step of the build.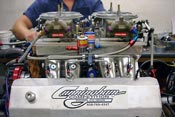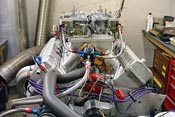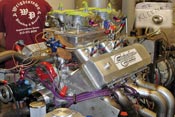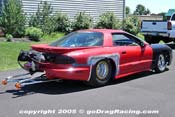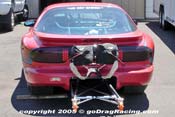 The Cunningham Competition Racing Engines and Cylinder Heads 710 consists of a Donovan aluminum block, Lunati crank, Venolia pistons, and MGP rods. Inside the SS cam spins Crane lifters to Manton pushrods and up to the P & D rocker arms sitting in Dart Big Chief heads. A Jesel belt drive syncs all this and the entire ignition is handled via a full MSD ignition. Atop the HRE sheetmetal intake sits a full 4 stage N.O.S. nitrous system that was plumbed by Shawn Zubler, it's all fed by a compliment of Pro Systems split dominators.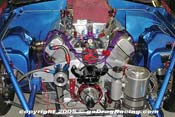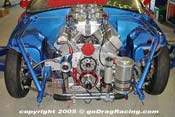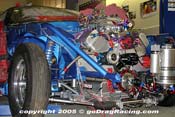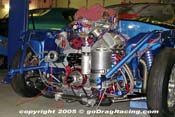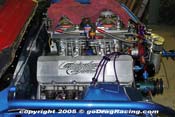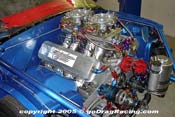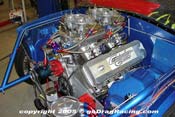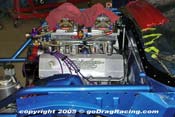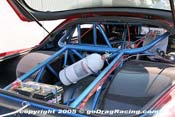 We met Shawn and his crew at Atco on September 11th for its maiden runs with the body not finished yet, it looked every bit ready to entice the fans. Shawn had not been in this car other than a quick stroll through the neighborhood that morning to make sure it felt right. Directly off the trailer, the car responded well as Shawn needed to get used to the new seating and view. Joe Cunningham himself was with the "Nitrofish" Pro Stock car of Ken Koretsky to help with any issues, and none even arose. Its first pass was on motor and just a break in for them both. The second motor pass the car responded with an 8.27 @ 169 for its real maiden voyage. Not yet fully aware of the cars working sequence the nitrous was never activated but Shawn is sure that this Montana Brothers Chassis could handle what the Cunningham powerplant had for it.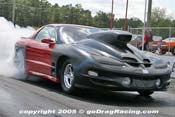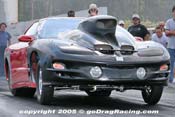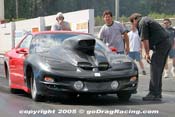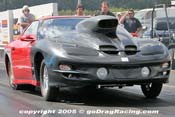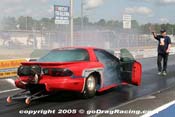 Exclusive K.O.S. Video:
Shawn Zubler, K.O.S. First Pass On The New Quick 8 Trans Am
Shawn Zubler's Full Pass On Motor
Credits:
KOS Motorsports
Cunningham Competition Racing Engines and Cylinder Heads
Joe Cunningham
648 Monroeville Rd.
Harrisonville, NJ. 08039
Click Here For Installment Part Four